News from WindEurope projects
Corewind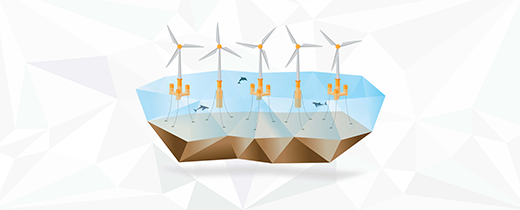 The project has developed an automatised mooring design optimisation tool. It couples OrcaFlex and ISIGHT software, allowing testing for a large variety of mooring designs. The tools find the most cost-effective design to address e.g. floater motions and accelerations, lines and anchor tensions. It's been successfully applied for the Windcrete and ActiveFloat floaters in the West of Barra, Gran Canaria and Morro Bay sites.
The Corewind team is also working on recommendations to optimise O&M strategies and installation techniques for futre commercial floating wind farms. Its preliminary findings include: 
Establishment of a "good neighbourhood" communication is essential for reducing conflicts during the operation phase with other stakeholders (e.g. fishing industry);
The walk-to-work system is the most promising technique to overcome the relative motions between floater and vessel and to accomplish a safe access. 
For more information contact: Sabina or visit the Corewind website.
About Corewind: The COREWIND project provides disruptive and cost-effective solutions for floating offshore wind technology leading to cost reduction. It is developing innovative research, modelling and optimization for concrete-based floating substructure concepts.
Wind Harmony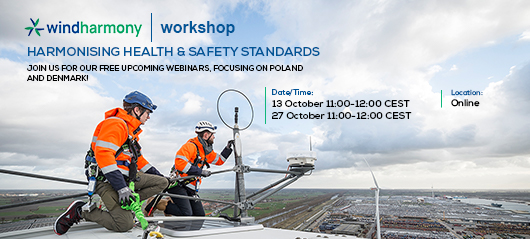 Wind Harmony is producing roadmaps for the industry and other stakeholders on proposed changes towards a European harmonisation on Health and Safety with recommendations for 7 areas: 
Training;
Electrical, mechanical and other hazardous areas;
Wind turbine safety design standards;
Fitness to work and medical examinations;
Emergency planning and response;
Critical safety information sharing;
Common approach to regulation and enforcement
Harmonisation would not only reduce complexity, risks and costs, but also allow for a truly global wind industry.
The project has two online best practice events coming up on. The first event, which will focus on Poland will take place on 13 October. The second will take place on 27 October and will focus on Denmark. The objective of these interactive webinars is to share best practices in health, safety and potential areas for harmonisation. 
To register to the free online events, please visit this web page.
For more information contact Sabina Potestio.
About WindHarmony: The Wind Harmony project looks at health and safety (H&S) regulations and related standards impacting onshore and offshore wind energy across in Europe. It assesses and prioritises their potential for harmonisation or other type of intervention at European level.
ETIPWind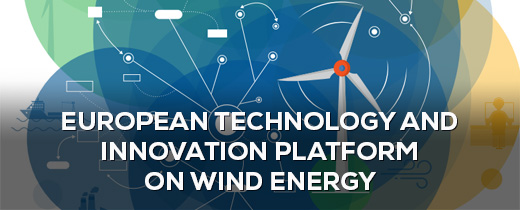 ETIPWind latest "Floating Offshore WInd: delivering climate neutrality" gives a graphic overview of the state-of-the-art floating offshore wind technology and the measures needed for commercialisation. It spells out the sector's R&I recommendations allowing Europe to take the lead in a vast and untapped global market, as well as supporting European competitiveness. See it here.
The ETIPWind workshop on "Research & Innovation to deliver 450 GW of offshore wind" is now available online. The workshop was in collaboration with the EERA JP Wind and SETWind Annual Event 2020. Industry experts and researchers discussed the technology pathways to deliver 450 GW of offshore wind in Europe. Together with the participants they identified how to scale-up offshore technology and how to successfully install and manage these large volumes of offshore wind. See the video here. 
For more information, contact Alexander Vandenberghe.
Upcoming EU funding opportunities and Research & Innovation policy
EU Recovery Plan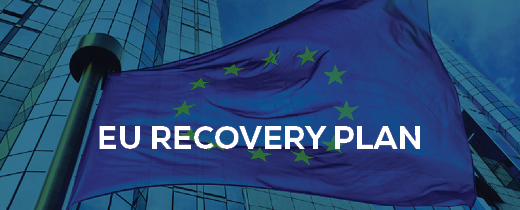 In July, Member States reached an agreement on an exceptional Recovery Strategy to counter the economic impacts of COVID-19. The total recovery package amounts to €1.82 trillion. It combines a €1.074 trillion proposal for the EU's seven-year budget for 2021 to 2027 and an unprecedented recovery fund – Next Generation EU – worth €750 bn. The biggest single component of Next Generation EU will be the Recovery & Resilience Facility, worth €672.5 bn.
The Strategy recognises that "the renewable energy sector will be hit hard". It singles out renewables as a priority, and commits to "rolling out renewable energy projects, especially wind, solar and clean hydrogen". If properly implemented, the Recovery Strategy could be accelerate the European Green Deal. The budget will be allocated through both grants and loans. 
The consultancy EY has identified 1,000 green projects which will support the EU's Recovery Plan. The summary report highlights required investments to be €200 billion. Onshore and offshore wind projects are also featured on the list. The list of projects illustrates the huge project pipeline that exists across all European countries which could ensure a green and resilient recovery from the COVID-19 economic crisis. EY says the entire EU pipeline of green projects could be as high as €1 trillion. 
For rolling updates on the instruments and budget, please visit our WindEurope website. 
If you have a project that wants to benefit from funding, contact Sabina Potestio.
The European Green Deal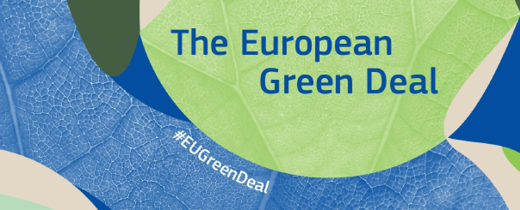 The European Commission has opened a call for R&I projects, with a €1 billion budget under Horizon 2020, to help the EU deliver on the Green Deal. The call has an exclusive focus on projects that have clear impacts in the short to medium-term (more focus on innovation than research). 
The call dedicates €68 million to support offshore renewables and system integration. Offshore energy includes wind (bottom-fixed and floating), ocean energy and floating PV. Offshore projects must cover innovation in power generation technologies and may include new solutions to grid infrastructure and power transmission. 
In addition, there are:
€18 million for renewable heat solutions (could be for electrifying district heating); 
€60 million to demonstrate a 100 MW hydrogen electrolyser;
€40 million to support deployment of renewables in Africa; and
€80 million to decarbonise industrial processes (possibilities for direct electrification).
Projects can apply for up to €35 million in support, we will see at least two projects funded.
The call will support:
Pilot applications, demonstration projects and innovative products;
Innovation for better governance of the green and digital transition;
Social and value chain innovation.
The deadline to apply for projects will be 26 January. Projects would start in Autumn 2021. On 22 October, we will be discussing the priorities and rules for applicants in a WindEurope Sofa Talk together with the European Commission. 
For more information, contact Sabina Potestio.
Innovation Fund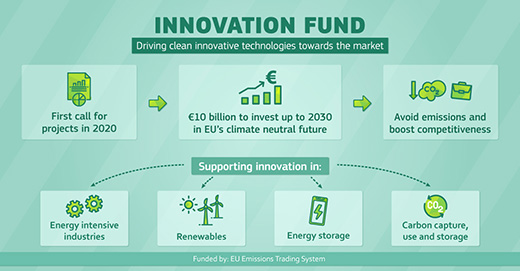 The Innovation Fund's first call for proposals has been published. The Innovation Fund is one of the largest EU funding programmes for the demonstrating the contribution of innovative low-carbon technologies to greenhouse gas (GHG) reduction.
The Innovation and Networks Executive Agency (INEA) is responsible for implementing the calls, and provides extensive information and instructions for applicants on their website.
The call for proposals targets innovative renewables and energy storage technologies, and projects are selected according to these criteria:
Effectiveness of greenhouse gas emissions avoidance;
Degree of innovation;
Project maturity;
Scalability;
Cost efficiency.
WindEurope strongly encourages its members to apply for funding of innovative projects in the area of wind energy. This includes projects that link wind energy to electrification or the production of renewable hydrogen. Floating wind projects, or hybrid projects, combining wind energy production with storage solutions or solar power production could also fall under the funding criteria.
The maximum co-financing rate is 60%. For large-scale projects, the application process is in two phases: expression of interest and full application. For small-scale projects, the application process will consist of just one stage. The first call is dedicated to large-scale projects.
More info here. 
Electric City 2021 Innovation Park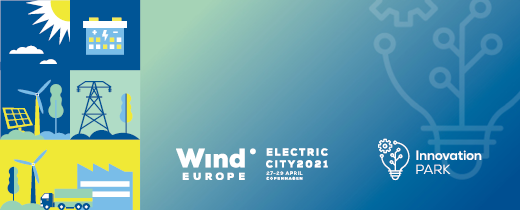 Are you part of a European or national research project and you want to promote it? Would you like to attract new partners and disseminate your results? Look no further – we have the perfect solution for you. WindEurope's Innovation Park is a pavilion designed to promote projects' research and findings, and will feature at Electric City 2021 in Copenhagen (27-29 April). The goal of the pavilion is to provide high-profile visibility on the exhibition floor to projects, giving partners access to greater publicity and networking opportunities.
Benefits include:
Your own exhibition space;
A speaking slot on the Innovation Park stage;
A printed logo on your exhibition space;
Entry in the exhibitor list;
Social media coverage;
2 Exhibitor staff passes (lunch included).
For more information, contact Tanguy Grandjean.
MaRINET2

The fifth and final MaRINET2 call has opened for free offshore renewables testing. The call is open to offshore energy technology developers who are looking to test their device or components. The winning projects will have access to a world-leading network of testing and testing infrastructure in Europe.
The application deadline is 16 October, and a webinar recording helping candidates with their application and in updating others on the process is available on the project website.
European Maritime and Fisheries Fund (EMFF)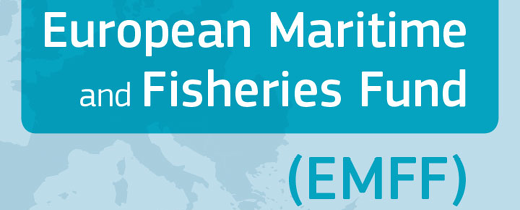 The European Maritime and Fisheries Fund (EMFF) has launched a call to boost Maritime Spatial Planning (MSP). The call aims to support Member States in setting up maritime spatial plans, and to ensure the plans are coherent and coordinated across relevant marine regions.
The Maritime Spatial Planning call is divided into two distinct topics:
EMFF-MSP-01-2020: Reserved for applicants from at least two coastal Member States bordering the targeted sea basins/marine regions, i.e. the North Sea and/or the Baltic Sea.
EMFF-MSP-02-2020: Reserved for applicants from at least one coastal Member State responsible for MSP in the concerned EU Outermost region(s). 
The application deadline is 10 November.
For more information contact Sabina Potestio.
European Research & Innovation Days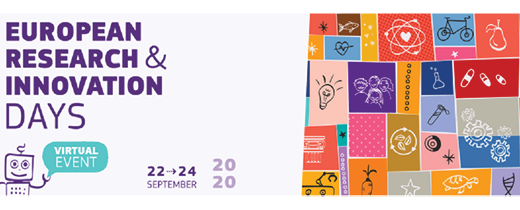 The European Commission's annual flagship event focusing on Research & Innovation (R&I) brought together policymakers, researchers, entrepreneurs and the public for 3 days of intense policy co-designing, panels and matchmaking opportunities.
The fully virtual event included interactive sessions and gave participants the opportunity to provide input on how R&I policy and funding can help pave the way for a green, digital and resilient future.
The event featured a policy conference with several plenary sessions, covering a wide range of topics on R&I. These include:
Shaping future R&I policy;
Fair and just transition in the Green Deal;
Digitalisation;
EU funding;
Synergies between EU and other funding programmes;
International cooperation.
More information available here.