WindEurope Research & Innovation
Quarterly Newsletter to Members
Your gateway to WindEurope's EU-funded projects,
funding opportunities, and Research & Innovation policy.
(If you would like to continue receiving this newsletter, please update your
preferences here. Just look for the checkbox for "EU-Funded Projects")
October 2019
---
News from WindEurope projects
Launched in September 2019 COREWIND (COst REduction and increase performance of floating WIND technology) is a Horizon2020 project which aims to achieve cost reduction of offshore floating wind technology (15% LCOE reduction) by optimizing two components: mooring systems (including anchors) and power dynamic cables.
The kick-off meeting, which took place at the European Energy Research Alliance (EERA) offices on the 2-3 of September, gathered all the partners and the European Commission. The partners outlined the work they will be carrying out. The Catalonia Institute for Energy Research (IREC) will be leading the consortium composed of industry and academia. These include the Technical University of Denmark (DTU), RAMBOLL, INNOSEA, Polytechnic University of Catalonia (UPC), Equinor, JDR cable systems, Polytechnic of Milan (POLIMI), University of Stuttgart (USTUTT), UL International GMBH, WindEurope, Cobra and Environmental Hydraulics Institute of Cantabria (IHCantabria).
The project will last 42 months and it will contribute to the achievement of EU goals on strengthening of EU leadership in renewables by reducing costs. This is achieved by developing the next generation of floating offshore wind, making it a key player in the power generation sector.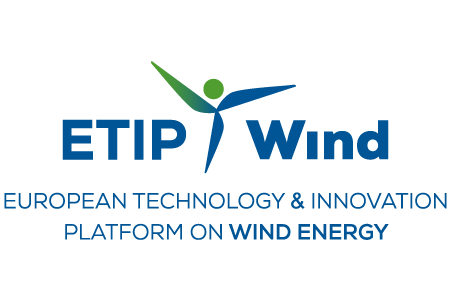 The ETIPWind fact-sheet on blade recycling: "How Wind Is Going Circular" is now available. This short publication provides a graphic overview of the main technologies for recycling composite materials and spells out the sector's research and innovation recommendation for material development and recycling. See it here.
ETIPWind and SETWind will organise a joint conference session at WindEurope Offshore 2019. The session "Research and innovation: the outlook for offshore wind" will take place on Wednesday 27 November and will cover the next big innovations and technology developments in the wind energy sector. See more.
Launched in May 2019 the Wind Harmony study examines the potential alignment of health and safety standards – covering both onshore and offshore wind sites – from construction, operation, and maintenance, to decommissioning.
You are invited to the first Wind Harmony workshop on 22 October. The workshop will assess the opportunities and challenges to facilitating the harmonization and alignment of safe, cost – effective and responsible health and safety across the wind industry. You can find further information in the detailed agenda.  The following workshop will take place in Copenhagen on 28 November at the WindEurope Offshore Conference 2019.
Please register here for the workshop on 22 October. For more information, contact Dorina Iuga at [email protected]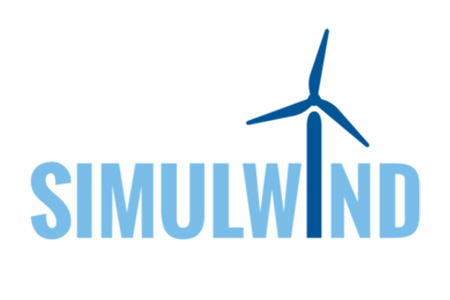 Launched in December 2017 SIMULWIND aims to develop a Wind Turbine Generator maintenance simulator. It will be used in the training of operation and maintenance workers. The project will end this December.
You are invited to the final project event, which will take place in Copenhagen on 28 November at the WindEurope Offshore Conference 2019. You will see the final virtual reality-training tool and take part in a debate on the virtual/online training tools in training Operation and Maintenance professionals for the wind industry. For more information, contact Dorina Iuga at [email protected]
---
Upcoming EU funding opportunities and Research & Innovation policy

On 17 of October WindEurope is organising a free webinar for its members with speakers from the European Commission providing an overview of upcoming H2020 calls for wind and opportunities within the Connecting Europe Facility programme. WindEurope advisors on EU funding will give you a brief introduction to available services for members to access EU funding.
WindEurope participated in the recent Research & Innovation Days in Brussels (24-26 September) organised by the European Commission. The event brought together 3,000 people from industry, research and Government to debate and shape the future of research & innovation policy and the EU's new €100bn research programme, Horizon Europe.
Horizon Europe, the successor of the Horizon2020 programme, will be built on 'missions'. These missions will focus on societal challenges and issues that impact citizens' life, including climate adaptation and climate-neutral cities.
Carlos Moedas (European Commissioner for Science, Research & Innovation) and Mariana Mazzucato, the influential economist behind the missions-approach, underlined the importance of Horizon Europe in accelerating the 'just transition' by allowing for new types of collaboration between public and private actors and leveraging other forms of investment.
Technological leadership in renewables, energy storage, transport decarbonisation, high-performance materials, exchange of intelligence, skills development and social sciences were said to be the ingredients enabling carbon neutrality and R&I policy should, therefore, invest in these. As for renewable technologies, the European Commission spoke about more support for the whole value chain and local, decentralised solutions with skills that help technologies to get to market.
An important change for Horizon Europe will be that funding will not be earmarked for specific sectors but will instead be allocated to projects based on their impact. Those submitting project proposals will have to prove that their technologies will have a positive impact. This equates to both a challenge and an opportunity for the wind industry to submit the best project proposals.
For more information visit  https://ec.europa.eu/info/research-and-innovation/events/upcoming-events/european-research-and-innovation-days_en
| | |
| --- | --- |
| Legal notice: The views represented in this newsletter are those of its authors and do not represent the views or official position of the European Commission. | |